As you may know, the Lunar New Year is just about here! New Year's "Eve" is January 31. It is the Year of the Tiger and as usual, the festivities last 15 days.
New Year's Eve is traditionally spent with family and friends eating "lucky" foods such as:
Dumplings - that are associated with wealth
Spring Rolls - carriers of prosperity
Nian gao - glutinous rice cakes for general improvement in life
Sweet Rice Balls - symbolic of reunion and being together
Noodles - longevity noodles that are longer than normal noodles ( the longer the better ) - symbolic of long life
New Year's Eve is also a time to distribute "Angpao", red envelopes with money to the younger family members.
In addition to foods, there are "lucky" colors that are also associated with the year of the Tiger; Cerulean Blue, Fiery Red, Mint Green, and Yellow.
Celebrations abound throughout New York's " Chinatowns." They include Flushing and Elmhurst in Queens, Sunset Park, Bath Beach, and Bensonhurst in Brooklyn as well as lower Manhattan.
One of the largest enclaves of Chinese people in the western hemisphere is right here in New York City's Chinatown between the Lower East Side and Little Italy. The borders are considered to be Broome Street to the north, amalgamating with Little Italy, Chambers Street to the south, East Broadway to the east, and Broadway to the west (bordering TriBeCa).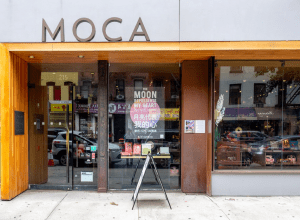 As we immerse ourselves in Chinese culture a great place to start is the Museum of the Chinese in America(MOCA). The museum is a must-see for anyone interested in Chinese culture in NYC. Right now the museum is offering virtual programming for the Lunar New Year. A highlight within the Museum is "The Lee Family of New York". The exhibit takes place within a recreated general store, fashioned to represent an old New York storefront with tin ceilings, built-in wooden cabinets, and brick walls. The collection of artifacts, photographs, & old menus documents Chinese life in America through the Lee Family. Check out their website ???? www.mocanyc.com
Another must-see is the Mahayana Temple on Canal St, at the foot of the Manhattan bridge on the Bowery. A former "porn" theater, it is now the largest Buddhist Temple in Chinatown with 2 golden lion urns guarding the entrance. In the center of the sanctuary is a 16 ft golden statue of Buddha where religious services and prayers take place. Upon leaving don't forget to give a donation and select a "fortune" from the bowl at the door which is guaranteed to come true!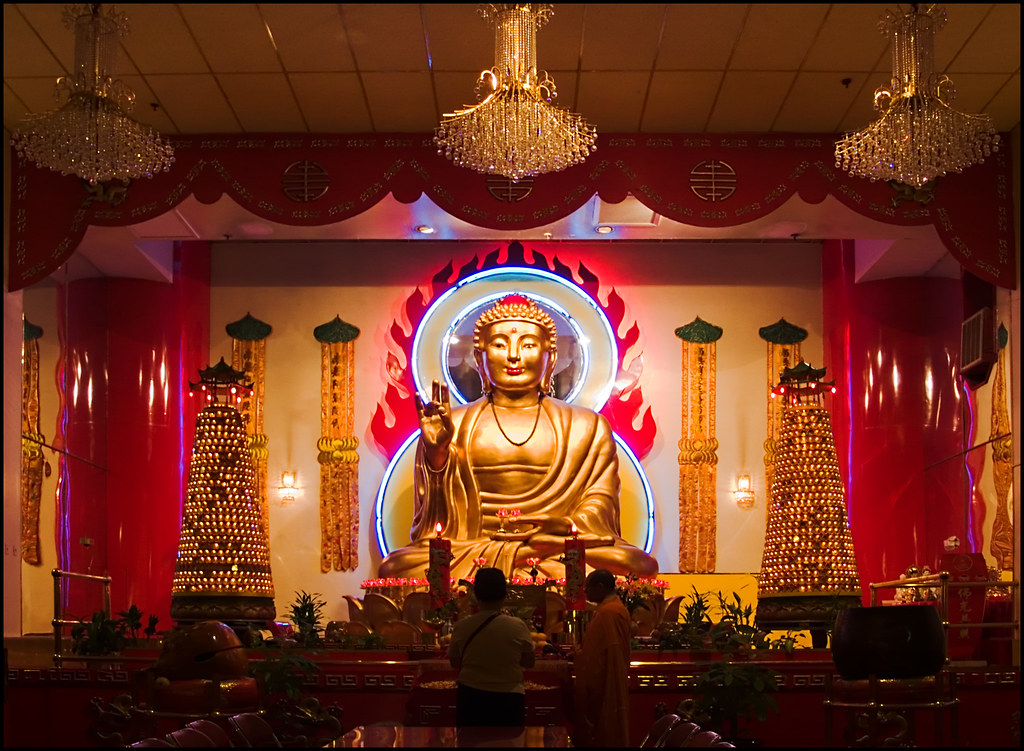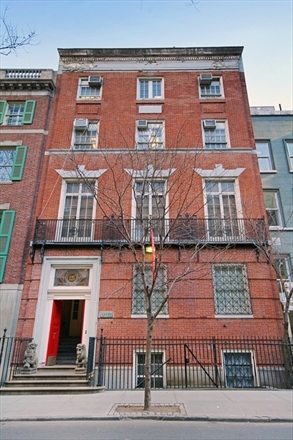 The China Institute is another cultural center dedicated to Chinese culture through art, language, and other programming.
By now I'll bet you are hungry and ready to find some authentic bites in Chinatown. Your first decision is what type of food you want from dim sum, Cantonese, Fukien, Szechuan - the list goes on.
The bargains are definitely found in small bites such as dumplings and you can get 17 for $5 at 106 Mosco St. Roast Pork buns are 2.30 at Fa Da Pastries at 83 Mott St. Check at the street carts and fruit stands- you will find authentic reasonably priced treats. Whether you are looking for a banquet check out some of these places :
Nom Wah Tea Parlor: The first Dim Sum parlor in NYC, serving since 1920. Definitely get the egg roll and any other plates that tingle your senses
Jing Fong: Another great Dim Sum place along Center Street
Peking Duck House: Do you like duck? Then make this your first stop, there is no need to give 24 hour notice and it is delish
Wo Hop: Try some old time "Cantonese" dishes
Joe's Shanghai: Try their "soup" dumplings - A Shanghai specialty that is delish and offers you a "spurt" of yummy soup with every bite
Ten Ren: Check them out for fabulous exotic teas and you may even be able to participate in a traditional tea ceremony
Wu's Wonton King-great Cantonese dishes as well as roast duck, ribs and seafood
Deluxe Food Market: If you're in a hurry stop here for prepared foods to go such as noodles of all kinds, seafood, veggies and more.
Events for the Year of the Tiger
January 31: The New Year Firecracker Ceremony at Sara Delano Roosevelt Park
February 3-5: Brookfield Place- Ice Carving and Sculpture Display- Lantern making
February 5: Chelsea Market- Outdoor meal and Lion Dancing
February 5: Brooklyn Children's Museum -Festival of Chinese Traditions 
February 5: Lion Dancing starting at Golden Diner 12- 1 PM- 123 Madison St-Chinatown 
February 8: Philharmonic Lunar Concert conducted by Earl Lee
February 9-24: Annual  Lunar New Year Parade and Festival- it starts at the corner of Mott and Canal at 1 PM
February 11: Lion Dancing 6-7 PM - Jing Fong-202 Centre Street
February 15: Lunar New Year Lantern Festival
February 1-16: Flushing Town Hall- Lunar New Year Exhibition and Begin Anew and  February 5
February 5-6: Flushing Town Hall Lunar New Year Documentary Film Festival
February 12: Staten Island Museum- ornament making/calligraphy/paper dragons
Let us know how's your Chinese New Year experience. Leave your comments below! ???? KUNG HEI FAT CHOI EVERYONE! ????
For inquiries and questions about tours ( In-person or Virtual ), you can send an email or call. Stay tuned for Susan's next new blog!