SusanSez Went to Philippines Here in NYC!
Sometime ago I had the good fortune of going on a food tour with a friend who introduced me to "Little Manila". As you might expect it's in the amazing boro of all things international – Queens!
How do we get there? On the 'International Express' (aka the #7 train!).
Filipinos started to arrive in NYC along with other immigrants in the early 1900s. Many came as students. Others were seamen who docked at the Brooklyn Navy Yard. The earliest restaurant opened in the 1920s in Brooklyn.
The first "Little Manila" was established on 1st Ave and 14 St. Today, 4.2 million Filipinos reside in the U.S. 236,000 live in NYC making it the 3rd largest enclave. (L.A. is #1 and San Francisco is #2)
Woodside Queens home to 70,000 Filipinos is the place to go for all things Filipino in N.Y.C.
In Little Manila you can check out 2 of the most popular food chains in the Philippines:
Jollibee: a great fast food shop direct from Manila that serves some of the most fabulous fried chicken (they call it 'chickenjoy') and Halo Halo – a dessert that blends crushed ice with condensed milk, sweet beans and fruit. It's really delicious. 6229 Roosevelt Ave., Woodside.
There is a great selection of "homegrown" food shops and restaurants along Roosevelt Ave. Phil-Am is a great place. They carry all kinds of food specialties. 95% of its products are from the Philippines. Otap Sugar Biscuits, Mama Sitas stew Base mix, Biscochos (twice baked bread), frozen banana leaves, all sorts of seasonings and more. Want a salted egg? This place to get a fertilized duck egg that is incubated 14-21 days, boiled or steamed and eaten directly from the shell. You can also get very yummy pork adobes and other prepared foods.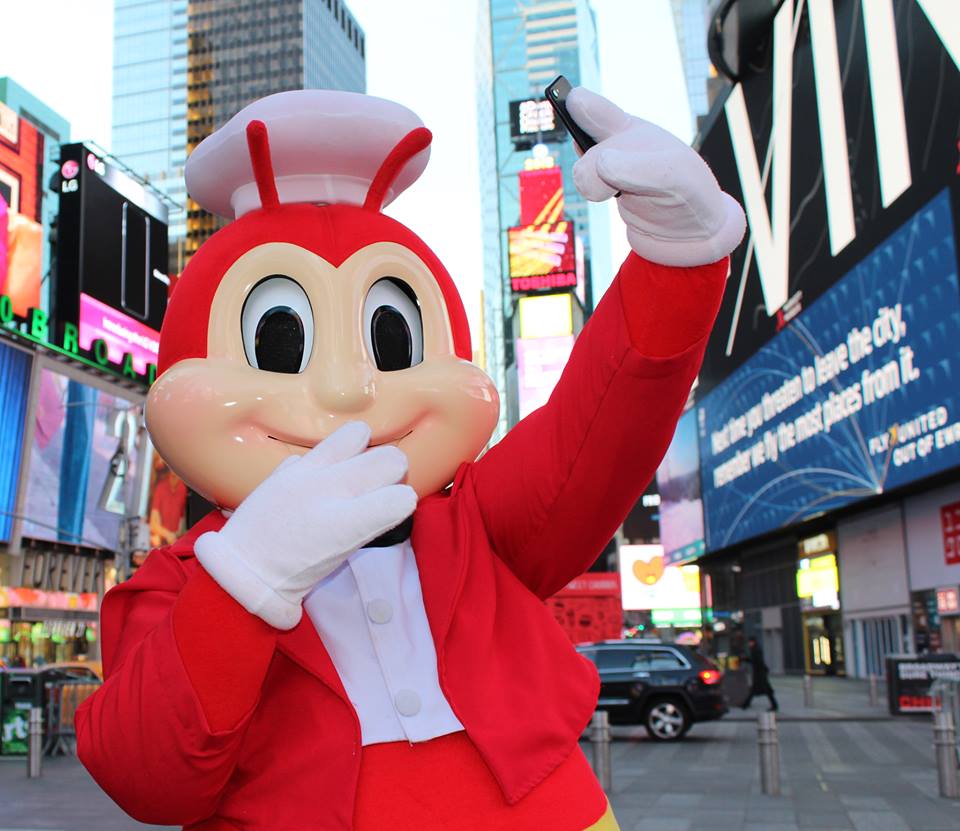 Looking for a barong shirt (an embroidered shirt worn by men in the Philippines) or a handmade handbag? Perhaps some jewelry? Or maybe just want some "back home" music? If you answered yes to any of these questions Check out the shops along Roosevelt Ave.
So now let's get to the restaurants and do some serious eating. Filipino food is a reflection of several cultures – It is most influenced by Asian and Spanish cuisine.
Barbecue is big and so are noodle dishes. Every part of the pig is relished and my friend and I savored many parts including knuckles, pork belly strips and even intestines!
Pork knuckles were absolutely delicious.
Chicharon Bulaklak-fried intestines were way tastier than they sound!
Barbeque was really yummy.
Although simple, the noodle and chicken dish, Pancit, should not be missed.
Siopao buns-stuffed with pork or beef were light and perfectly seasoned.
Oh! and don't forget their Lumpia – spring rolls filled with seafood and veggies.
Fiesta Grill – treat yourself to the perfectly seasoned chicken adobo
Ihawan- barbeque is their specialty and it is delicious.
Now for a special "treat". In the Philippines Halloween is a special time to celebrate. Soooo let's leave "Little Manila" and go straight to the Philippines to experience Halloween. It's a week long event that is dedicated to traditional and religious observances that honor and celebrate relatives who passed away.
Our guide is Sheena G., and she has enlightened me about Halloween in the Philippines.